Let's Talk to Jesus Today
Let this mind be in you, which was also in Christ Jesus:
Philippians 2:5
God is faithful, by whom ye were called unto the fellowship of his Son Jesus Christ our Lord.
Now I beseech you, brethren, by the name of our Lord Jesus Christ, that ye all speak the same thing, and that there be no divisions among you; but that ye be perfectly joined together in the same mind and in the same judgment. 1 Corinthians 1:9, 10
You can find joy that is the greatest joy beyond
what you could ever imagine to think of.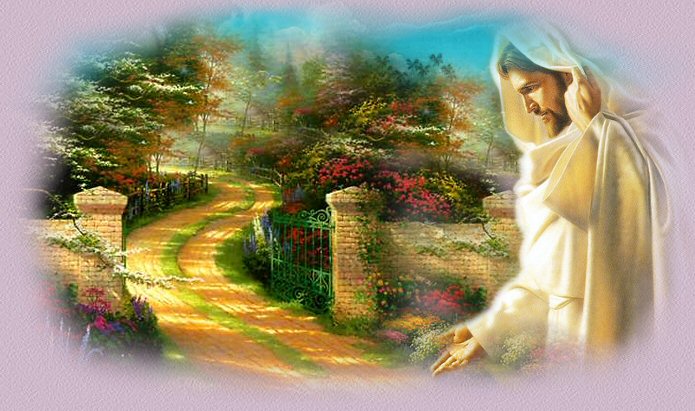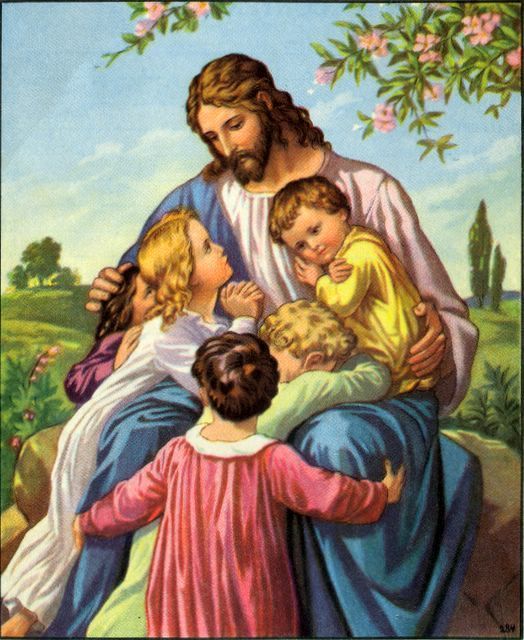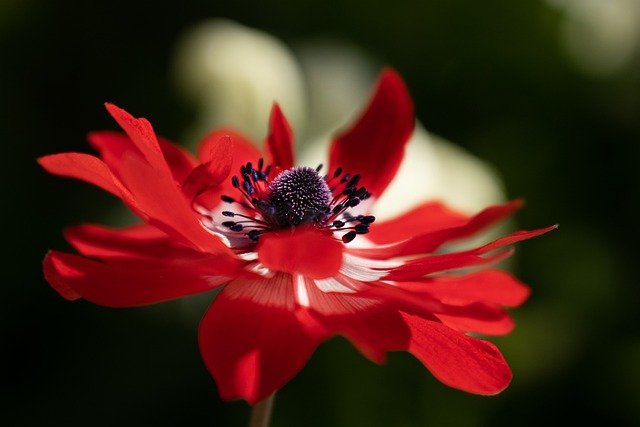 Then Jesus said unto them, Yet a little while is the light with you. Walk while ye have the light (Jesus), lest darkness come upon you: for he that walketh in darkness knoweth not whither he goeth. John 12:35
Do you know Jesus?
Do you know who
Jesus is?
Jesus Wants to take your hand and have a walk with you every day.
---------------------------------------
The law of love being the foundation of the government of God, the happiness of all intelligent beings depends upon their perfect accord with its great principles of righteousness. God desires from all His creatures the service of love—service that springs from an appreciation of His character. He takes no pleasure in a forced obedience, and to all He grants freedom of will, that they may render Him voluntary service.
The New Creation
And God saw every thing that he had made, and, behold, it was very good. And the evening and the morning were the sixth day. Genesis 1:31.
How beautiful the earth was when it came from the Creator's hand! God presented before the universe a world in which even His all-seeing eye could find no spot or stain, no defect or crookedness. Each part of His creation occupied the place assigned it and answered the purpose for which it was created. Like the parts of some great machine, part fitted to part, and all was in perfect harmony. . . . There was no disease . . . and the vegetable kingdom was without taint of corruption. God looked upon the work of His hands wrought out by Christ and pronounced it "very good." He looked upon a perfect world, in which there was no trace of sin, no imperfection.
But a change came. Satan tempted Adam, and he fell. He who in heaven had become disloyal and had been cast out made lying reports of God to the beings He had created, and they listened to his reports and believed his lie. And sin entered the world, and death by sin.
When Christ saw that there was no human being able to be humanity's intercessor, He Himself entered the fierce conflict and battled with Satan. The First Begotten of God was the only one who could liberate those who by Adam's sin had been brought in subjection to Satan.
The Son of God gave Satan every opportunity to try all his arts upon Him. The enemy had tempted the angels in heaven, and afterward the first Adam. Adam fell, and Satan supposed he could succeed in ensnaring Christ after He assumed humanity. All the fallen host looked upon this engagement as an opportunity to gain the supremacy over Christ. They had longed for a chance to show their enmity against God. When the lips of Christ were sealed in death, Satan and his angels imagined that they had obtained the victory. . .
In the death struggle the Son of God could rely only upon His heavenly Father. All was by faith. He Himself was a ransom, a gift, given for the freeing of the captives. By His own arm He has brought salvation to humanity; but at what a cost to Himself! 1901
CTr 7, 8
As the prayers of the sincere and contrite ones ascend to heaven Christ says to the Father, "I will take their sins. Let them stand before You innocent." As He takes their sins from them, He fills their hearts with the glorious light of truth and love.
Our need of Christ's intercession is constant. Day by day, morning and evening, the humble heart needs to offer up prayers to which will be returned answers of grace and peace and joy. "By him therefore let us offer the sacrifice of praise to God continually." Hebrews 13:15.
OHC 50
Books to BUY
Go to the link under the title of the book to purchase.
Steps To Christ--
Hope and Happiness-- buy
This presentation of love
shows us how dear and close to
Jesus heart is every person on earth.
As though there were no other person but you.
The Desire of Ages-- buy
This is the most grand, wonderful
story ever written on the life of Jesus.
Listen carefully to every word of
sweet expressions from our Redeemer
personally. You will love all His thoughts.
The Ministry Of Healing-- buy
Jesus wants all to have Health
and peace of mind by using God's
remedies for healing without great cost.
Patriarch and Prophets-- buy
How the life of the people of
God was in connection with the
same God of the New Testament.
An enjoyment of walking with Jesus.
Prophets and Kings-- buy
Kings that were also prophets
shows that they walked with Jesus.
Amazing miracle stories.
Acts Of The Apostles-- buy
The story of the people who saw Jesus
and repeated His words after HE went to heaven.
Learn what Jesus really wants us to do for him.
The Great Controversy-- buy
https://familyhomechristianbooks.com/the-great-controversy.html
Copy and paste this link-- buy
https://familyhomechristianbooks.com/the-great-controversy.html
Eye opening events.
What does prophecy mean?
What prophecies are yet for us to
see come to pass before our own eyes?
Books
Send us your full name and address
so we can send you your copy.
Go to the link under the title of the book to purchase.
Shipping is included in the price shown.
The store is closed on Saturday.
Orion Melodies-Let's Talk to Jesus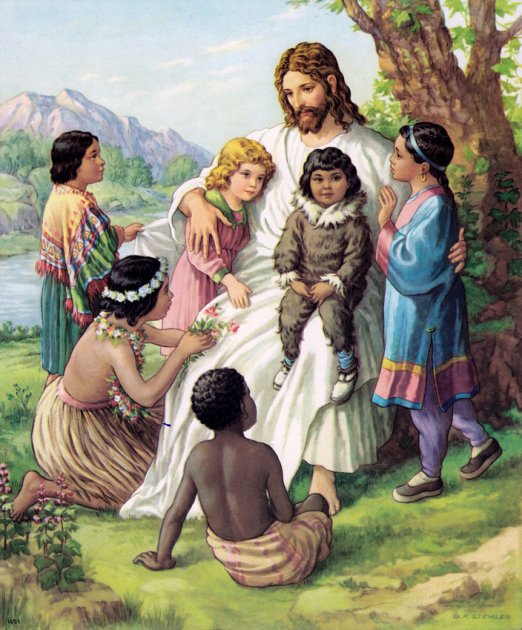 Contact
Orion Melodies-Let's Talk to Jesus
Joyce Weber
PHONE- 1 604 869 5440
Box 1081
360 Ferry Landing Place

Hope,
British Columbia
Canada
VOX 1L0
Sites
e-mail
midnightcry1844@uniserve.com
Come Home To Health
comehome.yolasite.com
Recipes
Mountain Top
climbthepeak.net/
Beauty Of Jesus
beautyofjesus.yolasite.com
The Sweetness Of Music
http://thesweetnessofmusic.com
Bath-Sheba
http://bath-sheba.yolasite.com
Deception
deception0.yolasite.com
Light Of Prophecy
lightofprophecy.com
From The East
http://TheKingIsComingFromOrion.yolasite.com
Stories For Children
Deception
Songs Of Victory
Majestic Harmony
From The East
Climb The Peak
Poems To Ponder
What About Tomorrow
From The Lips Of Jesus
Miracles
Melody To Jesus
Mother's Touch
Persecution
Dreams
http://dreamsoo.yolasite.com
Stories For Children
A Mother's Touch