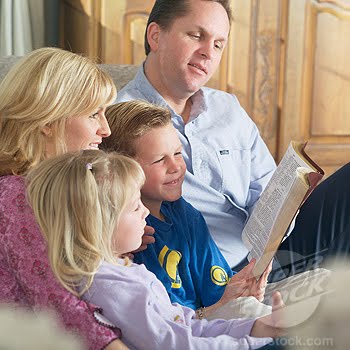 Incense With Prayers
In the service of the Jewish priesthood we are continually reminded of the sacrifice and intercession of Christ. All who come to Christ today are to remember that His merit is the incense that mingles with the prayers of those who repent of their sins and receive pardon and mercy and grace. Our need of Christ's intercession is constant. Day by day, morning and evening, the humble heart needs to offer up prayers to which will be returned answers of grace and peace and joy. "By him therefore let us offer the sacrifice of praise to God continually, that is, the fruit of our lips giving thanks to his name. But to do good and to communicate forget not: for with such sacrifice God is well pleased."
Like the patriarchs of old, those who profess to love God should erect an altar to the Lord wherever they pitch their tent. If ever there was a time when every house should be a house of prayer, it is now. Fathers and mothers should often lift up their hearts to God in humble supplication for themselves and their children. Let the father, as priest of the household, lay upon the altar of God the morning and evening sacrifice, while the wife and children unite in prayer and praise. In such a household Jesus will love to tarry.
From every Christian home a holy light should shine forth. Love should be revealed in action. It should flow out in all home intercourse, showing itself in thoughtful kindness, in gentle, unselfish courtesy. There are homes where this principle is carried out—homes where God is worshiped and truest love reigns. From these homes morning and evening prayer ascends to God as sweet incense, and His mercies and blessings descend upon the suppliants like the morning dew.
In following Christ, looking unto Him who is the Author And Finisher of your faith, you will feel that you are working under
His eye, that you are influenced by His presence, and that He knows your motives. At every step you will humbly inquire: Will this please Jesus? Will it glorify God?
PR 21